968ex-rt
Product Description:
The YN968EX-RT provide both Canon RT radio master and slave modes, directly compatible with other YongNuo YN968EX-RT, YN600EX-RT and YN-E3-RT, as well as Canon's 600EX-RT and ST-E3-RT etc.
YN968EX-RT with a built in adjustable LED light located under the flash head.This built in LED light provides adjustable power levels, as well as a built in diffuser panel, and CTO color correction panel.
Features Information: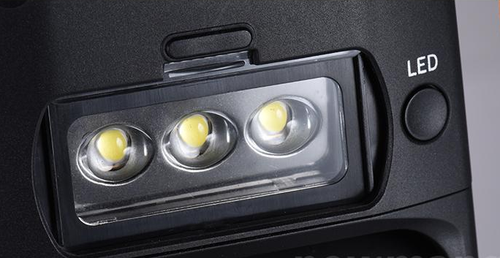 1.Equipped with LED Light 
Equipped with high power LED light, brightness can be adjusted, there is a built-in diffuser and a color conversion filter for the LED light.
2.Fully Compatible with YONGNUO YN-E3-RT\YN600EX-RT,Canon's 600EX-RT\ST-E3-RT Wireless Signal
One YN968EX-RT can be used as master unit to trigger YONGNUO YN600EX-RT,Canon 600EX-RT,and live display the flash groupings of slave unit and recycling information, one YN968EX-RT can respectively receive the wireless signal of master unit YN968EX-RT, YN600EX-RT, YN-E3-RT, Canon's 600EX-RT/ST-E3-RT, realizing remote TTL\M\Multi\Gr flash, supports linked shooting with radio transmission.
3.High Guide Number, Supports High-speed Sync
GN60@ISO100,105mm, supports TTL flash, manual flash, multi flash and Gr grouping flash, supports high-speed sync , the highest synchronous speed can reach 1/8000S
4.Support Auto/Manual Zooming
The YN968EX-RT supports auto and manual zooming, the flash coverage can be changed between AUTO, 20~105mm.
5.Supports USB Firmware Upgrade
The YN968EX-RT equipped with the USB interface, supports firmware upgrade, the users can download the upgrade firmware through the YONGNUO official website to upgrade the flash.
6.Supports Wireless Optical Slave function
The YN968EX-RT supports receiving YONGNUO, Canon' s and Nikon' s wireless optical master signal, supports S1 and S2 flash mode.
7.Settings Save Automatically, Supports Custom Functions (C.Fn), Personal Functions(P.Fn).
8.Ultrafast Charging Recycle System, Supports External Power Supply
9.Equipped with Big Size LCD Display Screen, Standard PC Synchronous Inter
| | |
| --- | --- |
| Circuit design | Insulated Gate Bipolar Transistor (IGBT) |
| Guide No. | 60 meters (ISO 100, 105mm) |
| Flash mode | TTL, M, Multi, Gr |
| Trigger Mode | Set-top mode, radio wireless master mode, radio wireless slave mode, wireless optical slave mode(SC, SN, SC&SN, S1, S2) |
| Wireless triggering distance | 20~25m indoor, 10~15m outdoor |
| Zoom range |  20, 24, 28, 35, 50, 70, 80, 105 |
| Vertical rotation angle | -7~150 degrees |
| Horizontal rotation angle | 0~360 degrees |
| Power supply | 4×AAsize batteries (Alkaline or Ni-MH are usable) |
| Lighting times | 100~1500 times (AA alkaline cell used) |
| Recycle time | approx 3s (AA alkaline cell used) |
| Color temperature | 5600k |
| Flash time | 1/200s~1/20000s |
| Flash control | 8 levels of output control (1/128~1/1), 29 levels of fine tuning |
| External interface | hot shoe, PC port |
| Additional features | : Master flash, high-speed sync, second-curtain sync, FEC, FEB, FEL, the electronic flash head zooming, sound prompt, automatically saving setting, PC port, power saving mode, overheat protection, custom functions(C. Fn), personal functions(P. Fn).  |
| Dimensions | 78×60.5×206mm (Extended state) |
| Net weight | 530g |

Suitable for:
Mode
Canon,YONGNUO
Hot-shoe mode support :
1Dx, 1Ds III, 1D III, 5DIII, 5DII, 6D, 7D,7DII, 70D, 60D, 50D, 40D, 700D/T5i, 650D/T4i, 600D/T3i, 550D/T2i, 500D/T1i, 450D/Xsi, 1200D,1100D, 1000D
Wireless slave mode support
Canon Commander ST-E3-RT
Canon Flash 600EX-RT
YONGNUO Commander YN-E3-RT
YONGNUO Flash YN600EX-RT
(Note: This flash doesn't support the old cameras without External Flash Menus: 1Ds II, 1Ds, 1D II, 1D, 5D, 30D, 20D, 10D, 400D, 350D, 300D)
Package Inlcuding:
1 X Flash Speedlite YN968EX-RT 
1 X Protector bag, 
1 X Mini stand,
1 X Manual in English & Chinese